We Knew You'd End up Here
Sometimes things in life are inevitable. Still, one needs to take one's own journey to come to certain realizations. While experimenting with brewing IPAs, we wanted to craft one that was juicy, hoppy, yet balanced; a beer you could reach for pint after pint. Logical Conclusion was the outcome. Featuring a blend of hand-selected Citra, Simcoe, and Mosaic, it has since become a centerpiece of our portfolio and has won over IPA doubters and lovers alike.
Buy Logical Conclusion Now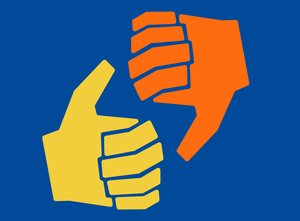 "The Best Brewery and Beer Bar in New York City"

"This Gowanus brewery has shaped what drinking beer looks like in New York City"

"Threes has solidified itself as one of the best breweries in the country"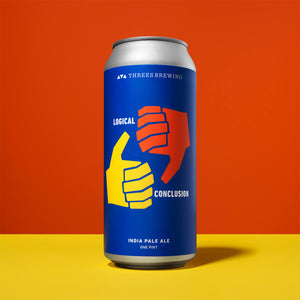 LOGICAL CONCLUSION IPA
Categories

Hoppy American Ale

Style

IPA

Tasting Notes

Peach, Gushers, Fluffy Wheat, Coniferous, White Minerals

Hops

Citra, Simcoe, Mosaic

Grains

German Pilsner Malt, German Malted Wheat, American Wheat Flakes

ABV

7%

Available
Logical Conclusion has won over lovers of the style, and many the IPA doubter, with its drinkable profile, juicy character and moderate hops. It's the kind of beer that is both complex and easy to quaff. It's one of our favourites for a sunny day in the park or on the patio.
Support our Retail Partners
Threes to You
Threes Brewing is a Brooklyn‑based brewery known for crafting approachable beers that balance simplicity and complexity, with a focus on lagers, hop‑forward American ales and mixed culture beers. In addition to selling beer in over 150 bars, restaurants and shops across New York State, Threes Brewing runs a non‑traditional tap room and event space in Gowanus, a sister bar and event space in Greenpoint, a seasonal outpost on Governors Island, in the New York Harbor, and a store with a tasting room in Huntington, Long Island.

Learn More