OUR BEER
Threes Brewing is a Brooklyn-based brewery known for crafting approachable beers that balance simplicity and complexity, with a focus on lagers, hop-forward American ales and mixed culture beers. Creativity and respect for the craft of brewing are among our guiding principles. We take pride in introducing (or reintroducing) traditional styles to a new audience by applying a modern spin.

You can find our beer in our owned & operated brewpubs, in over 700 bars, restaurants and shops across New York State, as well as in 30+ states.


Our Bars
We opened our Gowanus flagship in 2014; a non-traditional taproom and event space that houses our Brooklyn brewhouse, tucked discreetly behind the main bar. Gowanus is the birthplace and heart of our operation, also home to a beer shop, music venue (Tiny Montgomery), The Meat Hook and Ninth Street Espresso. We've since added sister bar and event space in Greenpoint, a seasonal outpost on Governors Island in the New York Harbor, a beer shop-meets-tasting room in Huntington, Long Island, and a shop in the newly renovated Moynihan Train Hall, midtown Manhattan, to our little local empire.


Our Company
While we respect and love the craft of brewing itself, we believe that one of the best things about beer is how it brings people together. This is why we operate our own brewpubs and have a private events team in addition to brewing beer. Whether gathering people together over beers and burgers or for the occasion of exchanging nuptials, hospitality and the guest experience are of utmost importance to us.

In March 2020, we added beer delivery to our docket. We proudly deliver beer fresh from our brewery to the NY Metro Area and ship directly to 30+ states and employ our own warehouse staff and delivery drivers.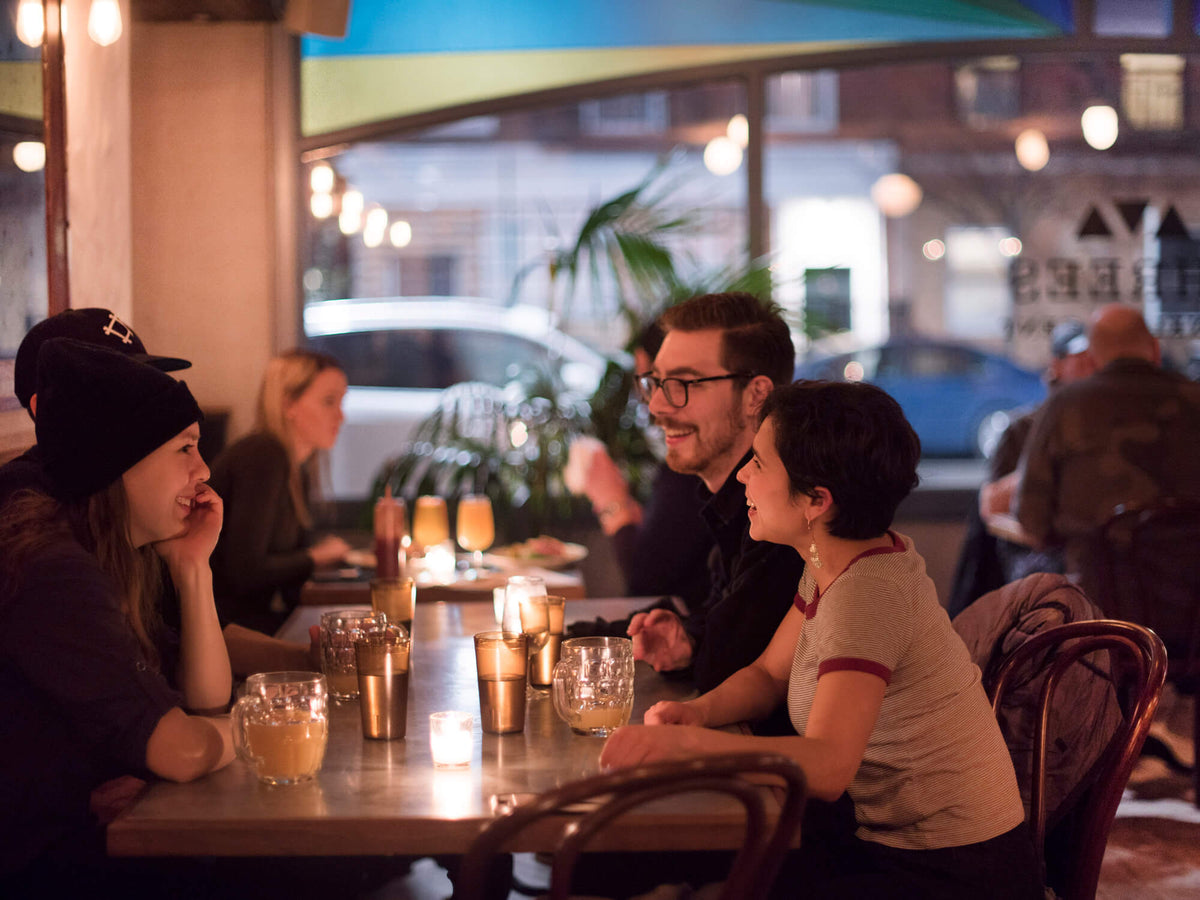 Work at Threes
Threes Brewing is always looking to meet talented individuals who are interested in beer, bars, hospitality, and events. We're a results oriented team and achievement driven people. We do whatever it takes to get the job done. We treat each other the way we want to be treated. If we don't have a job posted that fits your skills and interests, then submit an application here, and we'll keep it on file for future openings.